Tuscany is wine country. Its gently rolling hills and long, hot summers lend themselves perfectly to growing vines. And consequently it boasts some of Italy's best-loved and best-known names including Brunello di Montalcino and Nobile di Montepulciano. But probably the most famous wine to come out of Tuscany is its deep red Chianti Classico from the hillsides nestled between Florence and Siena. If you're a wine buff or just fancy exploring the countryside to see a different side of Tuscany why not try a Chianti wine tour to give your vacation a fruity lift!
The Chianti zone
The Chianti zone of Tuscany covers a vast area between the art city of Florence in the north and the walled hilltop citadel of Siena to the south. It stretches 100 miles (160 km) from top to bottom and is more extensive than the Bordeaux wine region and the countryside is picture postcard perfect. Olive groves, Cypresses, vineyards and nodding sunflower fields dotted by typical Tuscan farmhouses surround hill towns, medieval towers and castles. It is quintessentially, timelessly Italian and exactly what people imagine when they dream of Italy. Add in the region's delicious and eminently drinkable vintages and you have the perfect backdrop to a Chianti wine tour.
Chianti & Chianti Classico
The Chianti zone was the first wine location to be demarcated anywhere in the world. Its boundaries were set in 1716, limiting production of Chianti wines to the land around Radda, Gaiole, Castellina and Greve. And today it produces over 8 million cases of wine.
Wine labelled simply as Chianti is usually a tangy and fruity mouthful ready for drinking within a year of harvest. It's made from at least 75% Sangiovese grapes plus anything from 10 – 25% of white or other red grape varieties such as Cabernet Sauvignon, Merlot or Syrah. The white grapes soften the tannin and add an aromatic complexity to the young wine. And aging is quite a quick affair with many varieties released as early as 1st March after harvest.
Chianti Classico labels, on the other hand, are medium-bodied, premium wines produced according to much stricter conditions. Classico labels must be made from red grapes grown in the Chianti zone including a minimum of 80% Sangiovese fruit, up to 100%. And Classicos are matured longer with a minimum of 7 months aging in oak before a later 1st October release.
So, that's enough of the facts and figures; how about we get down to some wine tasting?!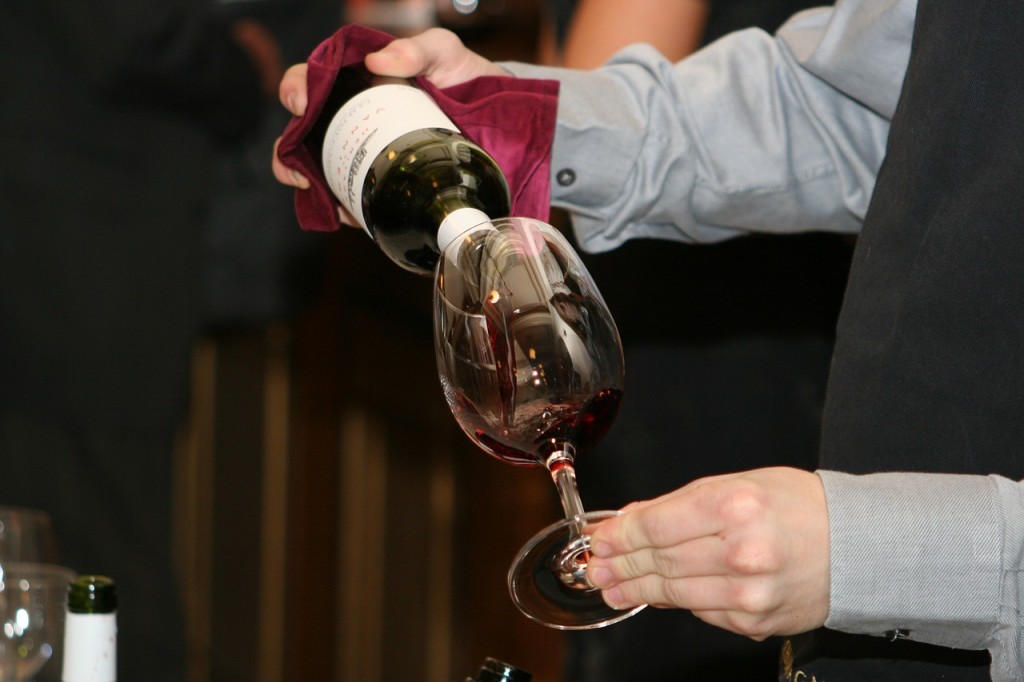 Chianti Wine Tours
Wine tasting is not a five-minute affair in the Chianti zone, it's a totally immersive experience visiting the vines and cellars before enjoying some glasses of red. The hardest part is choosing the best tour for you but wherever you're staying in Tuscany we have options for you.
1. Chianti Nord Wine Tour: Half Day or Full Day
If your base is to the north around the center of Florence, our half day Chianti Nord Wine Tour, kicking off in Greve, is a perfect place to start. Sitting just 19 miles or 31 kilometers south of the city center in the Val di Greve, this old town is named after the fast-flowing river that runs through its heart and is the principal town in the Chianti zone. And as you stroll through its quirky triangular main piazza, surrounded by numerous medieval buildings including the 11th century Church of Santa Croce housing paintings by famous artist Fra Angelico, you'll soak up the tranquil atmosphere of this little town that, for centuries, was caught in the crossfire between Florence and Siena.
After a brief tour of Greve, you'll head out to the Casaloste Vineyards, renowned for their delightful Chianti Classico and Riserva wines. Your guide will show you around the cellars before taking you through a guided wine tasting pointing out the characteristics and highlights of each vintage. A second visit to the Setriolo estate in nearby Castellina in Chianti gives you a great insight into the wine life cycle from vine to bottle, and again you have the chance to taste test a few of their finest wines.
If you want to extend your Chianti wine tour, why not try out our full day Chianti Nord Wine Tour. A typical Tuscan lunch is included, together with a third stop at either the Antinori vineyard or Montefioralle castle depending on availability. Sounds tasty doesn't it?!
2. Winery Visit & Tasting at Cantina Antinori in Chianti Classico
Alternatively, if you're already familiar with Chianti Classico, why not treat yourselves to something a little bit extra special; a winery visit and tasting at the Cantina Antinori, renowned the world over for its premium vintages. This celebrated Tuscan family has been creating delicious wines for 26 long generations – there is literally nothing they don't know about Chianti Classico – so a tour and taste test is an essential addition to all wine enthusiast's vacations. You'll have a tour of their brand new state-of-the-art headquarters set into the hillside near San Casciano Val di Pesa, before delving deeper underground to their cellars where the wine is kept in softly-lit, airy caves. And finally you'll round off your fabulous Chianti wine tour with a guided taste test of the family's best wines so you can savor premier flavors developed over centuries. Simply exquisite.
3. Chianti Sud Wine Tour: Half Day or Full Day
If you're based in the south of Tuscany, close to Siena, our half day Chianti Sud Wine Tour is your ideal trip. Your first stop will be at the lovely historic town of Radda in Chianti for a short walking tour before the Buondonno Vineyards tickle your taste buds with their wonderful Chianti Classico and Chianti Riserva vintages. Cin Cin!!
Alternatively, if you'd rather enjoy longer in Chianti country – and let's face it, who wouldn't – then our full day Chianti Sud Wine Tour takes you through the southern region stopping at the town of Radda, the Buondonno Vineyards, a local osteria for lunch and then on to the cellars of the Monteraponi estate. It's a superb way to explore the wonderful countryside, take in some fabulous vintages and create life-long memories to treasure.
4. Chianti Classico: Shared Group Guided Tour
Or why not join a group of fellow wine buffs with our Chianti Classico group guided tour taking in two winery stops and lunch during a tour of the beautiful Tuscan landscape. An experienced sommelier will show you around the vineyards and cellars. Then you will be guided through a taste test, that focuses on the different flavor elements and characteristics of different varieties and how to pair them with food to give the best combinations.
5. Winery Visit and Lunch in Chianti
Finally, if you'd like to see a little more of the process behind wine making before you test the results, our winery visit and lunch in Chianti offers brilliant insight into just how much hard work goes into every bottle. You'll stop at the Fattoria Casa Sola, where olive groves and vines carpet the landscape. You'll have the chance to follow both olives and grapes from the stem to the bottle, walking the fields first before heading indoors to the fermentation cellar where the grapes are processed, fermented and aged in oak. Obviously the highlight is a tasting of four fabulous wines but don't miss out on the mouth-watering three-course Tuscan lunch. Doesn't that sound like an absolutely wonderful day?
Ready for a glass or two?
Overall, few wine names are more famous than the legendary red Chianti Classico. Few regions in Italy are more beautiful than Tuscany. Taking a Chianti wine tour combines the best of both worlds with a wonderfully relaxed trip of discovery. You'll see where some of the best wines in Italy are grown and taste them for yourself creating many memorable moments that will stay with you and your family for years. Leave us a comment telling us what's at the top of your Tuscan wish list and in the meantime our lovely travel experts are on standby to help you pick out the best itinerary. Just make sure you leave room in your suitcase for a couple of bottles of your favorite vintages! Cheers, Salute, Cin Cin!!

Comments
comments