Uffizi Gallery
Tucked away in beautiful Florence sits the Uffizi Gallery, a world-renowned museum known for its unique masterpieces from the renaissance period. The walls are adorned with work from some of the best artists in history such as Botticelli, Giotto, Cimabue, Michelangelo, Leonardo da Vinci and Raffaello to name a few.
The Uffizi Gallery is also home to one of the most beloved paintings in the world, The Birth of Venus. It also is one of the most popular attractions in the world! Tourists from far and wide travel to Florence just to see the Uffizi Galleries beauty.
This summer the Uffizi Gallery is trying something new! Beginning May 31st and continuing until September 27th The Uffizi Gallery will stay open late every Tuesday night. From 7pm until 10pm visitors will be able to enjoy live music, dance, theater or literature that is all connected to the galleries featured artwork. The only cost to view this after hours' show is the normal admission fee. Not only is this an exciting new way to engage with the art it is also a limited time experience.
Get down after dark
This experience is great for any traveler but especially for those who want to do something a little off the beaten path! You are able to engage and see all of the artwork in a different and unique way. Getting into the gallery for the event is made easy when all one needs is a general admissions ticket. Florence is already such a  wonderful city and this event will be a great addition to any trip to the area.
Uffizi Live Schedule
The Uffizi Gallery has only released the month of July's event schedule and plans to release the rest month by month.
July 26: Visitors will have the delight of attending an original and slightly unusual show. The performance features Bustric, the Magician who will take guest on a tour of the gallery. Bustric will use illusion and magic to connect to the  artworks of the Uffizi Gallery . He will begin with being disguised as strange and odd night attendant of the gallery. Disguised, he will talk about the artworks in a colorful, and poetic style while giving the tour.
To see the updated schedule go to the Uffizi Gallery Website.
Uffizi live is a unique and amazing way to interact with the artwork on a whole new level. It is only showing on specific days during the summer so it's extremely important people put this on their calendars now so they don't miss out See your favorite artwork in a completely different light, away from all of the tourist madness! This unique and fun event is a must on any trip to Florence.
What artwork would you like to see featured in the Uffizi Gallery Live Show?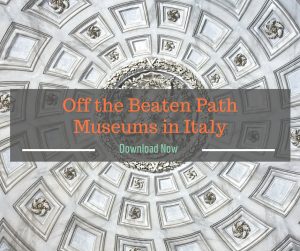 Comments
comments