There are few things more enjoyable than a delicious plate of pasta, pizza or freshly baked focaccia bread drizzled liberally with luscious olive oil. Add in mouth-watering sauces, sausages and salumi bursting with flavor. lastly envision markets overflowing with seasonal fruit and vegetables, capturing the Italian sunlight in their juicy flesh and you have a truly scrumptious Italian meal. But what if instead of just enjoying eating great traditional recipes, you could learn how to cook them yourself? Why not add one of our wonderful cooking classes in Florence to your next trip. Learn how to make some classic Tuscan dishes, and take a little bit of Italy home with you.
Traditional Tuscan cooking classes in Florence
The traditional Tuscan cuisine is packed with seasonal, local produce, grilled meats, smooth cheeses, and crispy, crusty bread. Beans, game and hearty soups also provide typical winter warmers, accompanied by some of the best wines on the peninsula such as Chianti Classico, Brunello or the rule-breaking Super Tuscans. It's simple, flavorsome, wonderfully fulfilling and, as with all Italian food, prepared with gusto, passion, and love.
Fresh from Florence's market, straight to your plate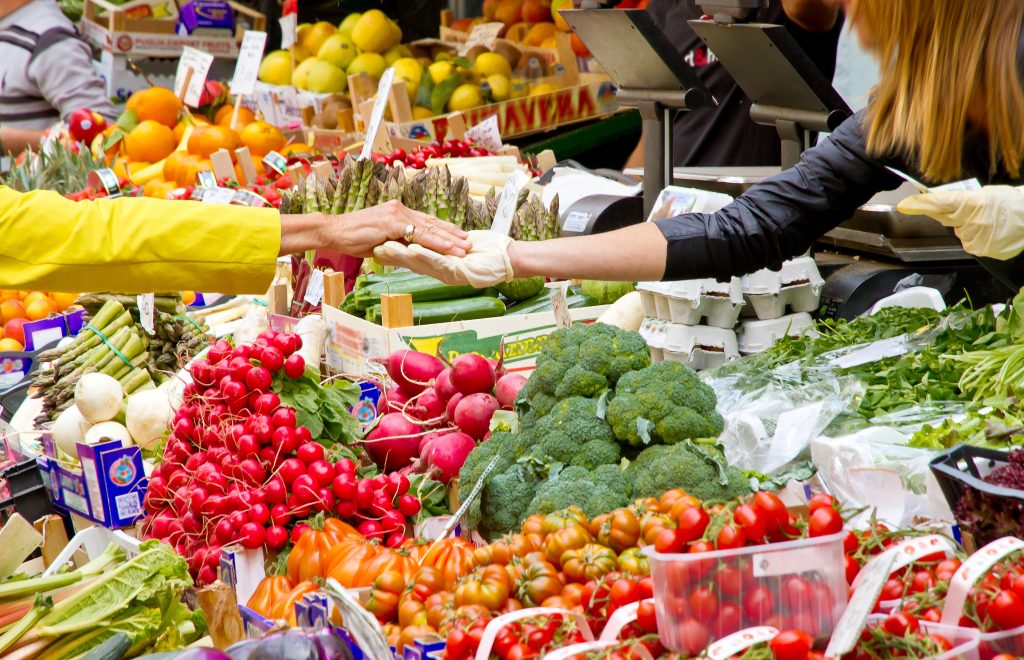 Florence is renowned for its Renaissance art, classic architecture and leather products. But nestled in the heart of the historic center's narrow streets is the Mercato Centrale di San Lorenzo, a cavernous marketplace and food hall. It is packed with all the fresh produce you could need for a wonderful Tuscan meal.
The Mercato Centrale di San Lorenzo is a banquet for the gods. A few of the many ingredients include; sun-ripened  juicy tomatoes,  freshly pressed golden green Tuscan olive oils, handmade cheeses, freshly baked artisanal crusty bread, and delicately matured prosciutto hams. It's no wonder then that Florentine's flock to the market every day to get the freshest, most flavorsome produce before heading for the kitchen.
Become a Tuscan Chef For a Day
So where better to start your cooking classes in Florence than at the central market with Chefs Giovanni and Andrea. You will start by shopping for the ingredients you'll use as you become a Tuscan chef for the day. You'll have the chance to taste test some of the produce, learning how to choose the best quality goods, before you take the short walk back to Giovanni's professional kitchen where you'll roll your sleeves up to start cooking.
You'll learn how to make traditional bruschetta appetizers, fresh pasta and, depending on the ingredients at the market, one of Tuscany's typical seasonal dishes that you'll then sit down to enjoy together. It's the ideal way to take a little bit of Italy home with you, fully prepared to recreate Tuscan dishes for family and friends all year round!
At the Florentine Market
Alternatively, if you prefer a more intimate setting around a family dining table, Francesca di Leonardo will take you back in time, explaining old Florentine customs, traditions, and recipes. You'll select your ingredients at the Florentine market returning to cook in Francesca's own central apartment, the way Fiorentino families have done for centuries.
From Market to Table: A Small Group Tuscan Cooking Class
Or why not take in a little of the magnificent Chianti countryside just outside Florence with our small Tuscan cooking class. You'll start at the city's farmer's market, picking the season's best offerings from local Florentine butchers, bakers, and producers before transferring to a fully equipped countryside villa kitchen. Chef Giovanni will teach you how to make fresh pasta from scratch along with a variety of seasonal dishes that will form your mouth-watering lunch, accompanied obviously by three delightful Chianti wines. Simply delicious.
Learning to cook typically Tuscan recipes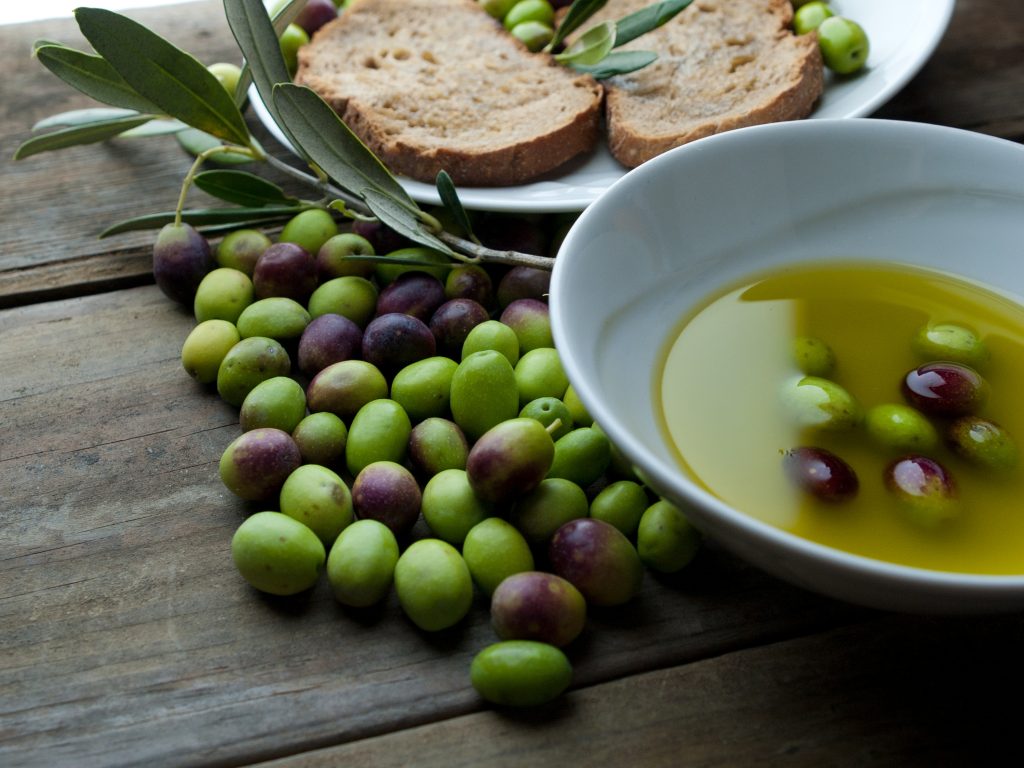 Olive Oil: From Tree to Table
Of all the olive oil produced in Italy, Tuscany's fruity, peppery, deep flavored extra virgin oils are some of the most coveted. Their pungent, spicy flavor along with proven health benefits make them a key ingredient in every Italian kitchen so it's essential to know how to use them to best effect. And we have just the cooking classes in Florence to teach you the secrets of this liquid gold, taking it from tree to table.
Chefs Barbara and Silvia will take you through the magical process of olive oil production. In addition, history and also the differences between virgin, extra virgin and pure products. Next, you will roll up your sleeves to prepare a pizza, calzone and focaccia bread using Tuscany's precious product. Add in a glass of Tuscan wine and recipe book to finish your cooking classes in Florence and you have the perfect culinary keepsake to take back home.
Immerse yourself in Tuscan cuisine at Il Maccherone
If you like to mix the traditional with the modern, then why not immerse yourself in Tuscan cuisine at Il Maccherone, just 20 minutes outside the famous Renaissance city. This family run trattoria prides itself on championing traditionally authentic Tuscan tastes while incorporating innovations from modern cuisine to create delicious gourmet dishes. Chef Sabrina Somigli's 3 hour cooking classes are, therefore, the ideal treat for foodies looking for a new twist on traditional Tuscan cooking topped off, of course, with your wonderful hand-made dishes paired perfectly with local vintages.
Italy's Most Glorious Creations: Pizza & Gelato
Or finally, if pizza and gelato are top of your Italian list, we have just the thing for some family fun! Meeting in downtown Florence you'll spend the afternoon learning how to make your own pizzas from scratch from a traditional "pizzaiolo" pizza chef. You'll start by preparing your own dough, learning how to knead it and shape it correctly before topping it with the traditional tomato sauce.
Before you sit down to eat, your chef will take you through how to prepare the classic Italian dessert of gelato using the best natural, raw ingredients to create the myriad of flavorful ice-creams for which Italy is so famous. And then comes the best bit as you all gather to eat your own handmade pizzas, enjoy a wonderful wine tasting and round it all off with some freshly made gelato. I can't think of a better way to round off a fun-packed family vacation in Florence, can you?
Which cooking classes in Florence will you choose?
Cooking is at the heart of the Italian psyche so if you want to prepare traditional recipes, you have to learn from a local. There is no better place to start than with cookery classes in Florence. It is one of Italy's most beautiful regions, packed with great wines to go with your meal. Leave us a comment to tell us what would be on your dream menu. In addition make sure to ask our friendly travel experts to pick out the perfect cooking classes in Florence to top off your next Italian vacation. It's a great way to treat your taste buds, create memories and skills that will last a lifetime. Perfect eh? Buon apetito!
Comments
comments