When you think of Florence what comes to mind? Probably some of your first thoughts will be of Michelangelo's iconic David, the Uffizi art gallery bursting with Renaissance art and Brunelleschi's soaring Duomo dome? Or maybe your thoughts go to the rolling Tuscan hills outside the city walls where some of Italy's best-loved and most delicious wines are cultivated. Well, luckily whether you're planning a whistle-stop visit to the city or thinking of a more leisurely stay, we have a great variety of Florence wine tours to help you enjoy the very best that this wonderful city and the surrounding countryside has to offer.
Tuscan wine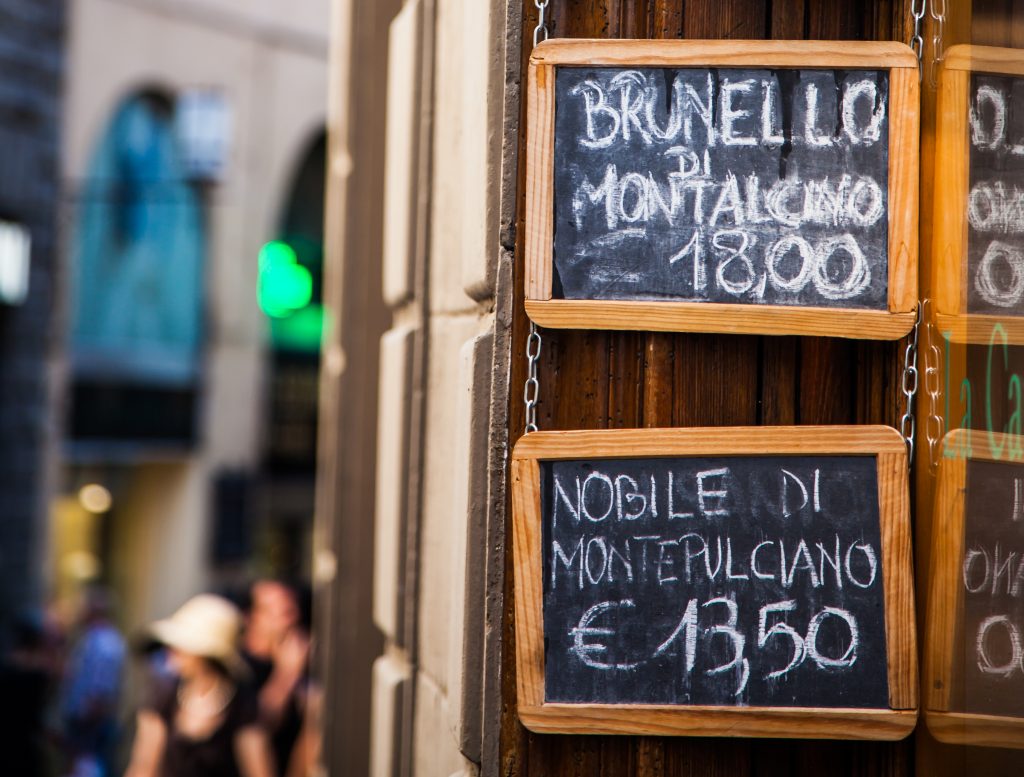 Tuscany is renowned as the home of many of Italy's best-known wines, especially reds that form the backbone of Italian wine production. From the delightful Chianti Classico red wine near Florence to the delicious Brunello di Montalcino, or from the Vernaccia di San Gimignano white wine in the west to the region's Vin Santo dessert wine, all offer high quality, full-flavoured vintages to satisfy the most discerning of wine lovers.
Together with the headline names, the region boasts a total 33 Denominazioni di origine controllata (DOC) and 9 Denominazioni di Origine Controllata e Garantita (DOCG) wines, but that's not all.
Since the 1970s Tuscan winemakers have developed a completely new class of wines nicknamed the "super Tuscans" that sit outside the DOC or DOCG regulations. The new class combines traditional Tuscan grapes such as Sangiovese with imported wines including Cabernet Sauvignon and Merlot that normally wouldn't be permitted under strict certification regulations. But despite flaunting the rules, this innovative viniculture has used centuries of Tuscan skills to develop some of Italy's highest quality and much sought after mouthwatering blends.
So whether you are already familiar with Tuscany's wines or ready for an introduction to all that this wonderful region has to offer, we have some Florence wine tours suggestions to tickle your taste buds and please your palate!
Our best Florence wine tours
Many of us first experience Florence as a city break or as part of a tour of Italy's regions. Although one may have a limited amount of time in the city,it's still easy to enjoy the Tuscan countryside's finest vintages from the heart of Tuscany's capital.
1. Classic Tuscan Red Wines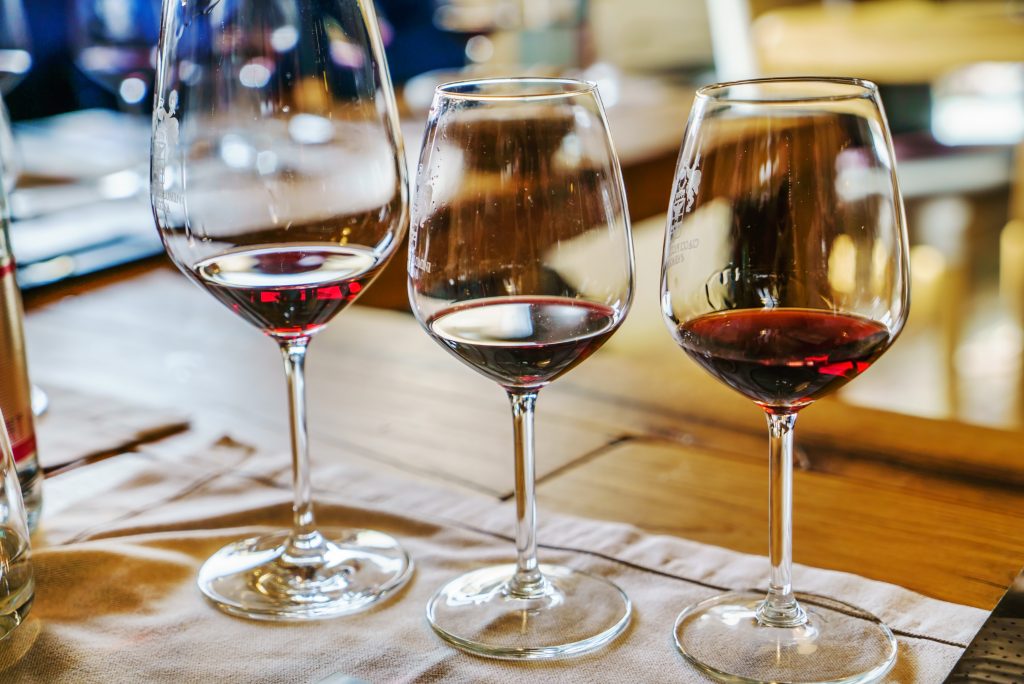 Let's kick off with our classic Tuscan red wine tasting offering an introduction to three of the best reds not only in the region but also in Italy and arguably in the world. Your tasting experience takes place under the typically Tuscan vaulted ceiling and wooden beams of Enoteca Alessi, a historical Florentine establishment just a stone's throw from the Duomo.
Since it opened in 1952 the enoteca, run by the Alessi family, has been serving and promoting the very best wines that are intrinsic to Italian culture. Not only do they have a separate tasting area where it's possible to relax and enjoy a superb glass or three, but they also boast a 300-meter-square wine cellar that is home to over 2500 different labels and has an entire room specifically dedicated to Tuscan vintages.
There is no better place to enjoy some classic red wines and your expert sommelier will guide you through Tuscany's top three – Chianti Classico Riserva, Vino Nobile di Montepulciano and Brunello di Montalcino. Each wine is accompanied by a selection of local meats, cheeses, and bread enabling you to appreciate some great pairings. And for dessert, you'll finish off with a glass of Tuscany's famous Vin Santo, a heavenly sweet wine best enjoyed with a crunchy cantuccini almond biscuit from nearby Prato. Simply divine!
2. Italian Wines: North to South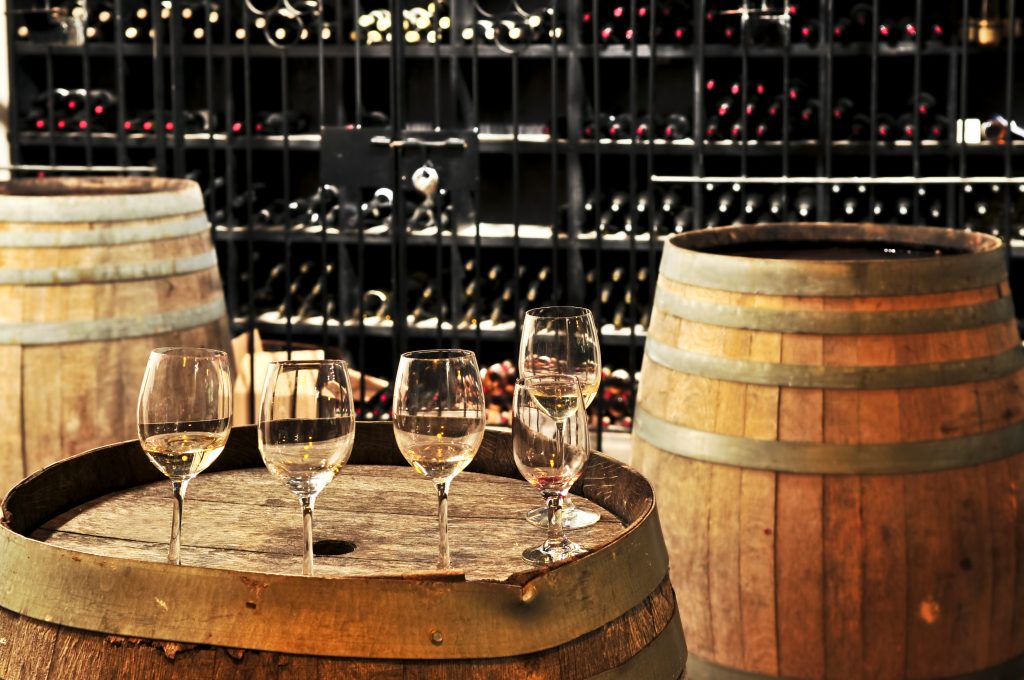 Alternatively, if you want to understand Italy's wines better, comparing some of the best wines on offer, the Enoteca Alessi's wine cellar can take you through Italian wines from north to south. You'll try vintages from three small, select wineries in Trentino Alto Adige in the north, central Tuscany, and southern Sicily. And although these hidden gems might not be the biggest names in wine production, they certainly produce some of the highest quality wines in Italy so your taste buds will be very happy! Add in some traditional Tuscan appetizers of cured meat & cheeses and you have a wonderful introduction to Italian wines in a perfect location.
3. Gelato and Vino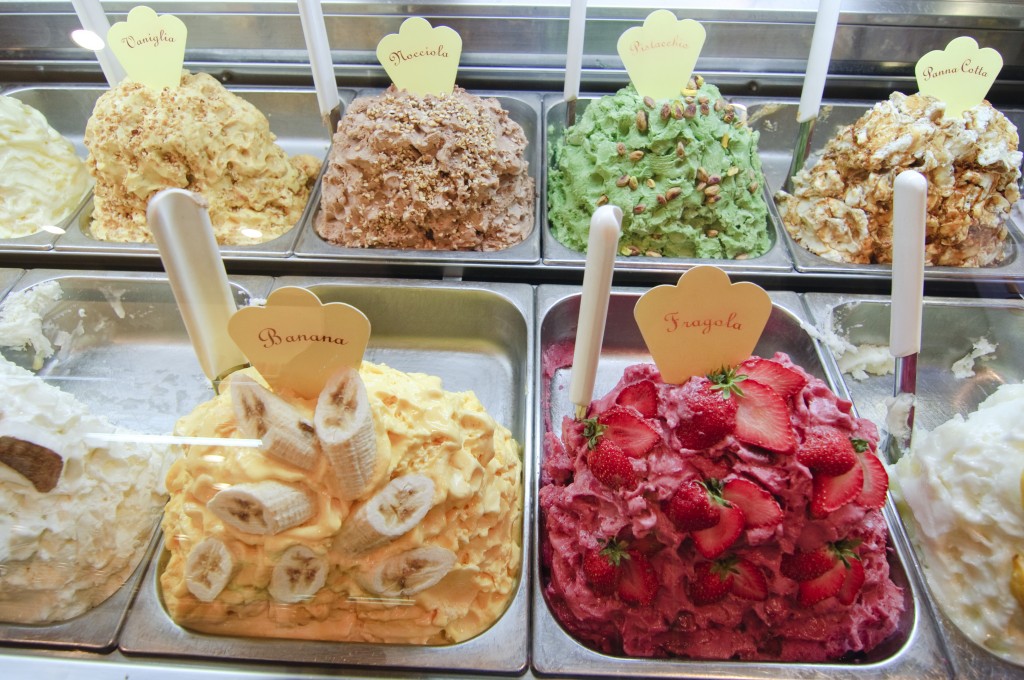 If you have more of a sweet tooth, we have the perfect Florence wine tour for you combining two Italian classics; gelato and vino! You'll start with a private look behind the scenes of GROM, an artisanal gelateria that uses top quality natural and seasonal products to produce truly scrumptious gelato. And having to wet your appetite, you'll cross to the Enoteca Alessi where their experts will take you through a taste menu including two top Tuscan reds accompanied by appetizers and followed up with 3 classic GROM gelati sprinkled with their exceptional balsamic cream. Mmmmm, is your mouth watering yet?!
4. Florentine Masters: Art & Wine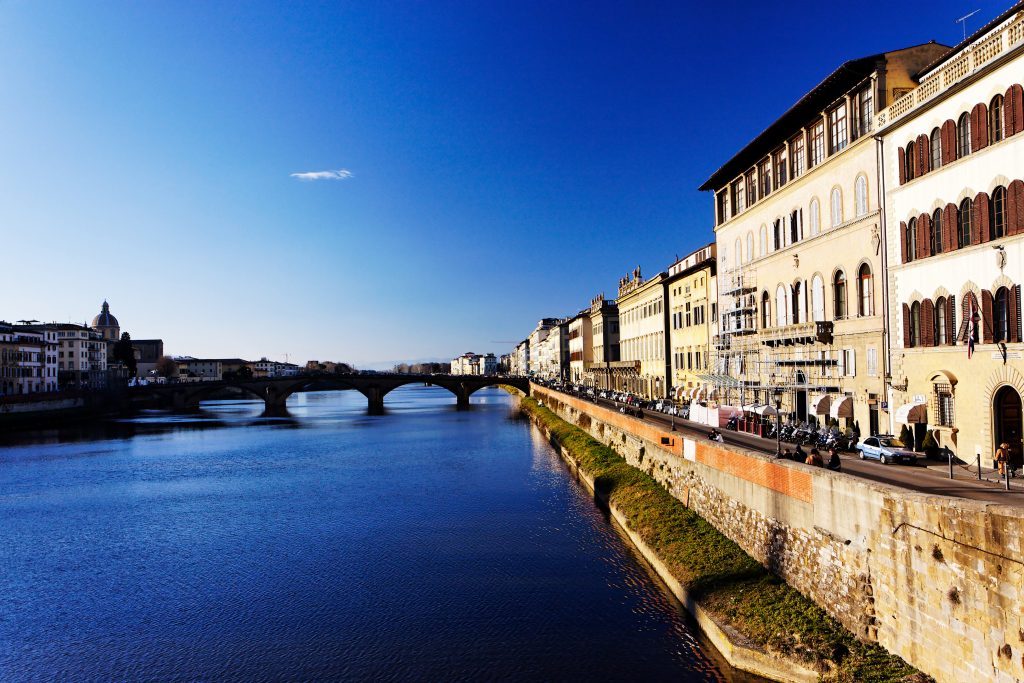 For many Florence means art. It was the focus of the Renaissance, home to many of the greatest artists of all time and its galleries are packed with some of the most iconic paintings ever created. So if your visit to city is short, why not take one of our Florence wine tours that incorporates art, history and wine. The Florentine Masters, art and wine tour starts in the old Roman center, now Piazza della Repubblica, before strolling around some of the greatest locations in Florence.
You'll see houses owned by poet Dante Alighieri, stop to study sculptures by Michelangelo and Giambologna in the Piazza della Signoria and pass the ruins of the ancient Roman amphitheater. Your cultural walk through the medieval streets ends at the Basilica of Santa Croce where all the greats, including Galileo, Michelangelo, Machiavelli and Rossini, are buried.
Then after all that thirsty work, you'll head to the Enoteca Alessi for a restorative taste test of 3 of Tuscany's best reds – Chianti Classico Riserva, Vino Nobile di Montepulciano and Brunello di Montalcino – accompanied by traditional nibbles. Your Florence wine tour finishes with a sublime glass of Vin Santo to polish off the perfect combination of culture and viniculture.
5. Super Tuscan Wines – A Small Group Guided Tour
And finally, if you really can't resist getting out into wine-making country, why not take our Super Tuscan wine tour. Your small group will be guided round 3 wineries in the world famous Chianti zone, to understand how these delectable delights are produced. But not only will you tour the cellars and facilities. The highlight of your Florence wine tour will be to taste test some of these exclusive super Tuscan vintages, many of which have limited production runs, close to the vines that actually produced them. Add in lunch at a local enoteca specializing in Tuscan cuisine and you have the perfect Florence wine tour, creating memories that will last a lifetime.
One bottle or two?
Few regions in Italy are more famous or beautiful than Tuscany. It is renowned for its art, architecture and awesome wine-making so a Florence wine tour is the perfect way to test the best vintages and create many memorable moments. Leave us a comment with your Tuscan wine wish list and in the meantime, our lovely travel experts are on standby to help you pick out the best Florence wine tours to suit you. Just make sure to save a bit of space in your suitcase for a bottle or two of your favorite vintages as souvenirs of your trip! Cin Cin!

Comments
comments