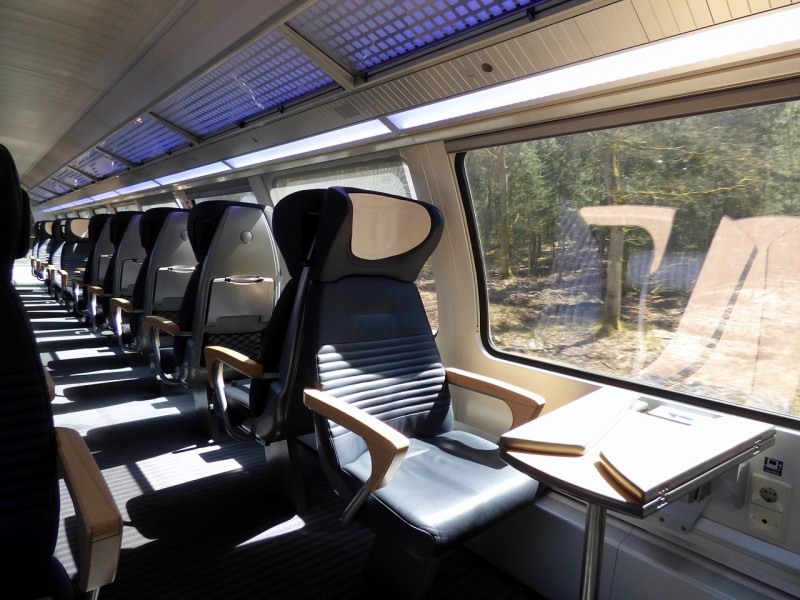 Cappuccino is Select Italy's monthly newsletter, and is written by contributors from the company who specialize in Italian travel and have personal experiences with Italy. With 32,000 loyal readers from around the globe, Cappuccino is a reliable source of information for all things Italy.
Here is a roundup of July's release, buona lettura!
All Aboard On Trenitalia!
Many people think of trains as the easiest way to travel in Italy . This is due to the many railroad tracks that connect cities big and small all over the penisola.
Trenitalia, the largest Italian train company, has just launched a new train type called Frecciarossa 1000. This will be a benefit for both businessmen who travel for work and tourists, as they guarantee speed and comfort at a reasonable price. There are 4 levels of service, each of which offers their own particular quality food and beverage services.
If you want to know more about this new Frecciarossa 1000 service, and how Select Italy can help you book all the tickets you need to travel around the penisola, read the full article.
Veneto Wine Tours
Prosecco is a bubbly, precious white wine, suitable for any occasion, especially for aperitif and happy hour. It is famous all over the world for being so palatable and with a delicate taste of apricots and peaches. Prosecco is mostly produced in Veneto, and Select Italy has put together a few different tours, spanning full days or half days, that will lead you to find out more about how this wine is made, and the culture, traditions, and flavors it is inspired by. Discover more about Veneto, its prestigious local wines, and these unique tour by reading the full article.
Cave Canem
Cave Canem, whose title means 'beware the dog' in Latin, stands out as one of the greatest masterpieces in Pompei. This Two-thousand-year old mosaic of a dog fascinates thousands of tourists every year.
The Great Pompeii Project is an important campaign funded by the EU whose goal is to protect all the historical heritage of the city, which was destroyed in AD 79 by an eruption of Mount Vesuvius.
Read the full article if you want to know more about what this mosaic represented in the past, the historical and fascinating city of Pompei and its ruins, and the five great ways Select Italy offers you in order to make your trip in Pompeii absolutely unique!
Black Risotto with Squid Ink and Shrimp
Rice, as well as pasta, plays an important role in Italian cuisine. For July's newsletter, Select Italy chooses a delicious, simple risotto with squid ink and shrimp typical of the region of Veneto. Read the full article to learn more about this delicious recipe and which wine to pair with it!
What was your favorite article?

Subscribe to Cappuccino and receive regular stories about current trends and happenings in Italy.
Comments
comments