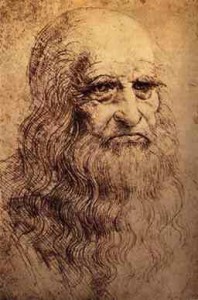 According the New Oxford American Dictionary, a masterpiece is defined as "a work of outstanding artistry, skill or workmanship." The dictionary does not, however, specify if the work of art in question must be complete. If you think about it, many of the world's most prized works are not even finished. Take Leonardo Da Vinci's "Gran Cavallo" for example. In 1482, the Duke of Milan requested that Da Vinci construct a grand statue of a horse in honor of the Duke's father. Twelve years and a 23-foot clay model later, Da Vinci presented his pièce de résistance to the Duke before it could be cast in bronze. Unfortunately, at that very moment, war initiated between Italy and France. Alas, the artist's prized horse would never be covered in bronze. Instead, the precious metal was destined to become canons and the clay horse to be used as target practice for French archers. Does its half-done status somehow diminish its value?
Perfect Failures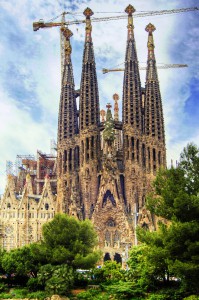 The Basílica de la Sagrada Família would respond with a resounding NO. Started in 1828 by Francisco de Paula del Villar and subsequently commissioned to Gaudí, the unfinished cathedral is Barcelona's most recognizable landmark. It is in this only partially completed sacred place that millions of visitors journey to every year, wanting to be a part of this architecturally stunning church'shistory. Although the Sagrada Família is a particularly identifiable example, there are many other incomplete places of worship in Europe.
An example that's of special note is Siena's Cattedrale di Santa Maria. A fine specimen of 13th and 14th century Gothic architecture, Santa Maria's jail-bird stripes, golden mosaic and unfinished extension are what make it loveably flawed and a truly compelling spot to visit.
A Bit of Background
Master Niccola Pisano and his figlio, son, Giovanni, built the original structure between 1215 and 1263. Then, in the 14th century the cathedral was updated with an upper façade that many compare to the famous Orvieto Cathedral. It was during this time that well-to-do Siena decided to try to trump Rome's Saint Peter's Basilica by drastically expanding their Cattedrale di Santa Maria. Like in the story of the "Gran Cavallo," fate had other plans. In 1348, the Black Death swept in and killed 80 percent of Siena's population. To this day, Siena's church remains only half-complete.
Siena's Cathedral's Skeleton
Spiral staircases unfurl, starry scenes come into focus, and angels beckon the light. Now, after centuries of darkness, the infamous Seina Cathedral opens its private walkways and balconies to the public, but only for a short time. Until October 27th of this year, small group tours will be allowed to wander the Cathedral's invisible paths, experiencing the breathtaking art from the architect's view. During this hour and a half tour, visitors obtain unprecedented views of the Renaissance mosaics that encrust the Cathedral's floor as well as the enchanting, blue and gold vaulted ceiling.
Why Now?
According to the Cathedral's curator, Mario Lorenzoni, "The roof of the Siena Cathedral had never been considered a place that could be suitable for tourists." It was only when the Cathedral's staff recently ascended into its attics to carry out a substantial cleaning that they noticed the roof could offer visitors an unparalleled experience of the church. For Lorenzoni, this meant providing people with an inside look at the physical strain and intense beauty the workers who built this grandiose site underwent. On the same subject, Archbishop Antonio Buoncristiani proclaimed, that it's "a fascinating experience, but of course not for everyone: an elderly person is not going to climb that spiral staircase!"
Do you think it's worth a visit? Let us know about any phenomenal experiences you've had in an Italian cathedral! 
Comments
comments