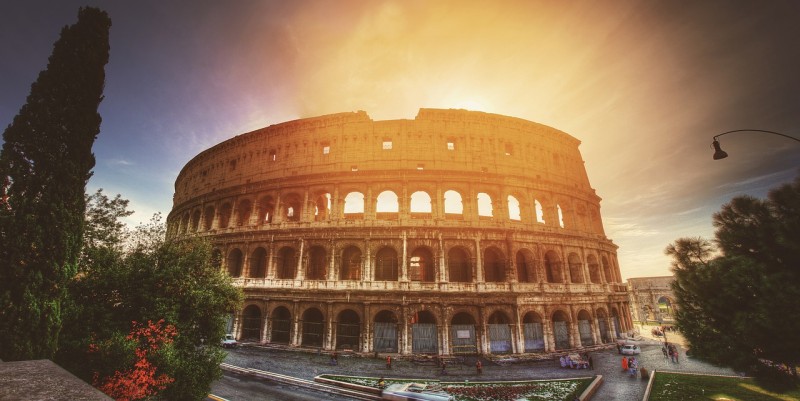 Cappuccino is Select Italy's monthly newsletter, and is written by contributors from the company who specialize in Italian travel and have personal experiences with Italy. With 32,000 loyal readers from around the globe, Cappuccino is a reliable source of information for all things Italy.
Here is a roundup of June's release, buona lettura!
Summer in the City: Rome
Every year many Romans decide to spend their summer time by the beautiful Tiber river, called Tevere in Italian. It is the perfect choice for those who are unable to escape from the heat of the city. Between July and August in Rome, people go there and have a lot of fun. They can either have a drink in the many cafes, or go to nice restaurants. There are also clubs, most of which are open exclusively for the summer. Summer time in Lungo il Tevere ("along the Tiber") is absolutely fantastic! Discover more about how to get to this beautiful place, join all the events and festivals that are planned during the summer, and the typical food Romans eat in these occasions by reading the full article.
Summer in the City: Milan
Milan has always been a great destination, with attractions like the Last Supper, a vibrant nightlife, lots of designer fashion, and a plethora of unique restaurants. Unlike any other year though, this summer Milan is even more popular due to EXPO 2015. This world fair, which focuses on food and issues relating to scarcity, health, and sustainability, runs until October 31. If you want to make the most of your 2015 summer in Milan, learn more about its great local restaurants, and discover Select Italy's packages with tickets to the EXPO, read the full article.
Italy's Intriguing Orange Wines 
It was one of those discoveries for Philip Kinsella, Manager of Accounting at Select Italy, which lead you to never forget when and where you made it. As much as everyone at Select Italy loves wine, this was something we never heard of: orange wines, or as the Italian call them, bianchi macerati (macerated whites). Made through a process similar to making red wine, yet classed as whites, these peculiar wines have a flavor all their own. Read the full article for a full description from Philip, including what he discovered after his first sip. 
Spaghetti with Clams and Garlic
Select Italy introduces a perfect dish for the summer in this monthly newsletter. This is a popular plate among Italians due to its simplicity and great taste: spaghetti with clams and garlic. Read the full article to learn more about this delicious recipe and which wine to pair with it.
What was your favorite article?

Subscribe to Cappuccino and receive regular stories about current trends and happenings in Italy.
Comments
comments