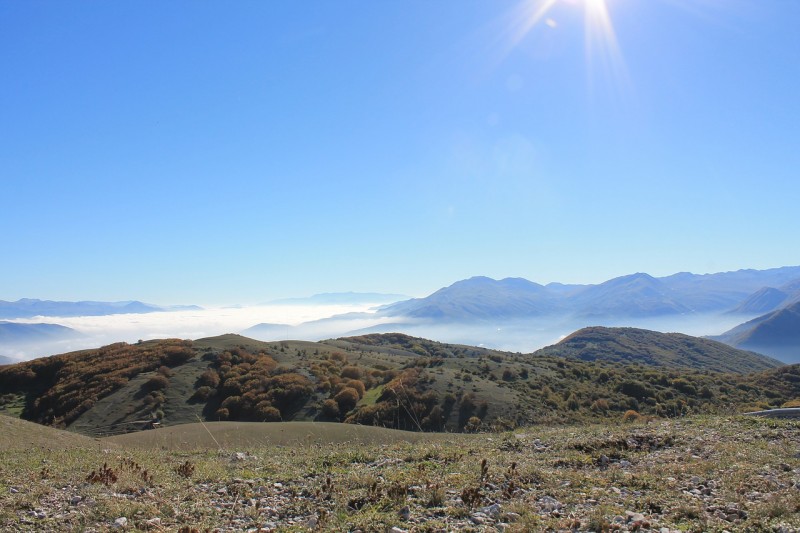 Cappuccino is Select Italy's monthly newsletter, and is written by contributors from the company who specialize in Italian travel and have personal experiences with Italy. With 32,000 loyal readers from around the globe, Cappuccino is a reliable source of information for all things Italy.
Here is a roundup of May's release, buona lettura!
Mario Batali is a talented and well-known chef who considers Abruzzo as one of the best places to eat good food in Italy, like home-made maccheroni, fresh seafood, and quality wine (like the famous Montepulciano). Not only does it have an amazing and traditional culinary culture, but it also is a splendid region with a beautiful seaside on the Adriatic Sea, right in the center of Italy and close to Rome. Discover what Select Italy has planned for this beautiful place.
Early Renaissance Rooms at the Uffizi Reopened
One part of the Uffizi Gallery in Florence, the Early Renaissance room, is now open to tourists after several months of renovation. The beautiful altars and masterpieces designed by Giotto, Duccio and Cimabue will fascinate millions of tourists once again due to its reopening to public.
From now, all the visitors will have the chance to visit this beautiful Gallery in full.
If you want to know more about the various preservation techniques used to prevent and repair damage to the artwork in order to make Uffizi a gorgeous place to visit, read the full article.
The Pope's Two Gardens
The Vatican Gardens are big, luxurious gardens which belong to the head of the Church of Rome.  You can find beautiful fountains, plants and flowers of every kind — some of them exclusively imported from many parts of the world. The first garden can be seen from the windows of the Vatican Museums, whereas the second is a bit far away from Rome. The great news is that you now can visit both of them, by means of a complete, informative bus tour. This was not possible in the past. If you want to discover more about the Pope's beautiful gardens, the bus tour, and how Select Italy can help you enjoy this wonderful experience, read the full article.
Wild Sea Bass Soup
Discover this month's delicious recipe from Abruzzo: a delicious brodo combined with vegetables which is tasty and nutritious. This regional abruzzese plate used to be a favorite meal for fishermen in the past. It is still important today as part of the Italian culinary tradition.
What was your favorite article?

Subscribe to Cappuccino and receive regular stories about current trends and happenings in Italy.
Comments
comments