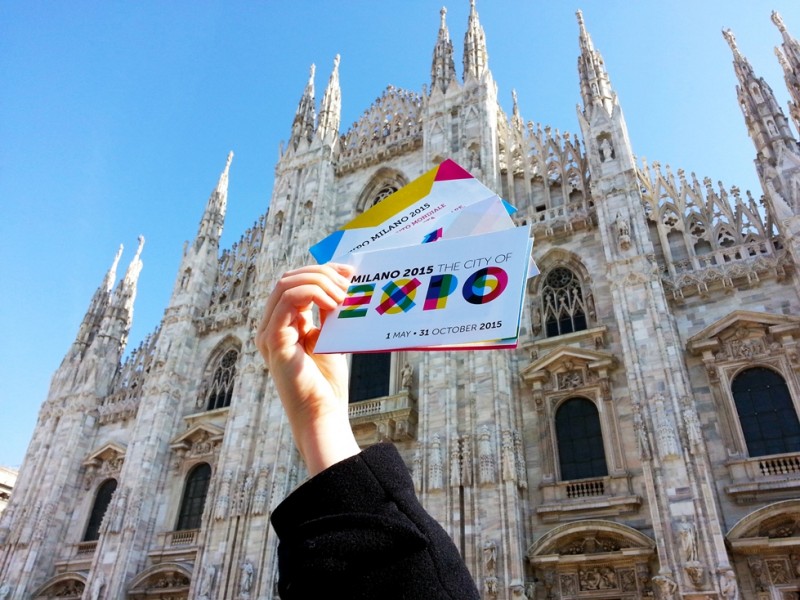 Cappuccino is Select Italy's monthly newsletter, and is written by contributors from the company who specialize in Italian travel and have personal experiences with Italy. With 32,000 loyal readers from around the globe, Cappuccino is a reliable source of information for all things Italy.
Here is a roundup of March's release, buona lettura!
Expo Milano: Not Just Pizza and Pasta
An international six-month exhibition called EXPO will take place in the great city of Milan, where the importance of food and its function will be emphasized. The subject will be not only the benefits that good nutrition brings in the world, such as health and energy for human beings, but also the quantity, meaning that sufficient food must be guaranteed worldwide.
How will Italy, and, more precisely, Milan, welcome this outstanding event? La Bella Italia is, undoubtedly, the land of good cuisine. But what other cultural aspects does this country have to offer, in order to make the EXPO something "outstanding?"
Northern Italy's Sleeping Beauty
The more you know about a country, the more fascinated you become. That is the case with Italy, which has very much to offer, culturally and historically. This article is about an Italian village called Mantua. Like many other Italian village it boasts authentic local food and traditions, interesting cultural aspects, and breathtaking works of art that make you feel like you're living in a dream. A dream from which you don't want to wake up. If you want to know more about the beautiful Mantua, read the full article!
The Queen of Verona: An Interview with Marilisa Allegrini
An Italian family with a great passion for wine reveals its long tradition, and its recent partnership with Select Italy. The immense vineyards in the great area of Verona is the set of this interesting story, where Marilisa talks about her experience promoting Italian wine worldwide and her great passion for her job. Learn more about Marilisa's adventure.
Roman-Style Artichokes
Let's look for an authentic recipe from the beautiful capital of Italy, Rome. If you are looking for a simple and delicious dish for the changing season, there is no better choice than some healthy artichokes prepared in the Roman tradition.
What was your favorite article?

Subscribe to Cappuccino and receive regular stories about current trends and happenings in Italy.
Comments
comments