With so many artisanal traditions and such culinary excellence, it would be hard to travel to Italy and not bring home anything! But with so many fakes and mass-produced items flooding the market these days, you may wonder what the best things to buy in Italy are, and how to tell what is authentic from what is a scam.
The number one tip is to buy directly from the maker whenever possible. You will not only take home a unique handicraft, you may also experience seeing the artisan at work, carrying on a tradition that may go back centuries. And that is priceless in itself.
Let's take a look at the best things to buy in Italy, according to the most popular tourist destinations.
The Best Things to Buy in Italy
Venice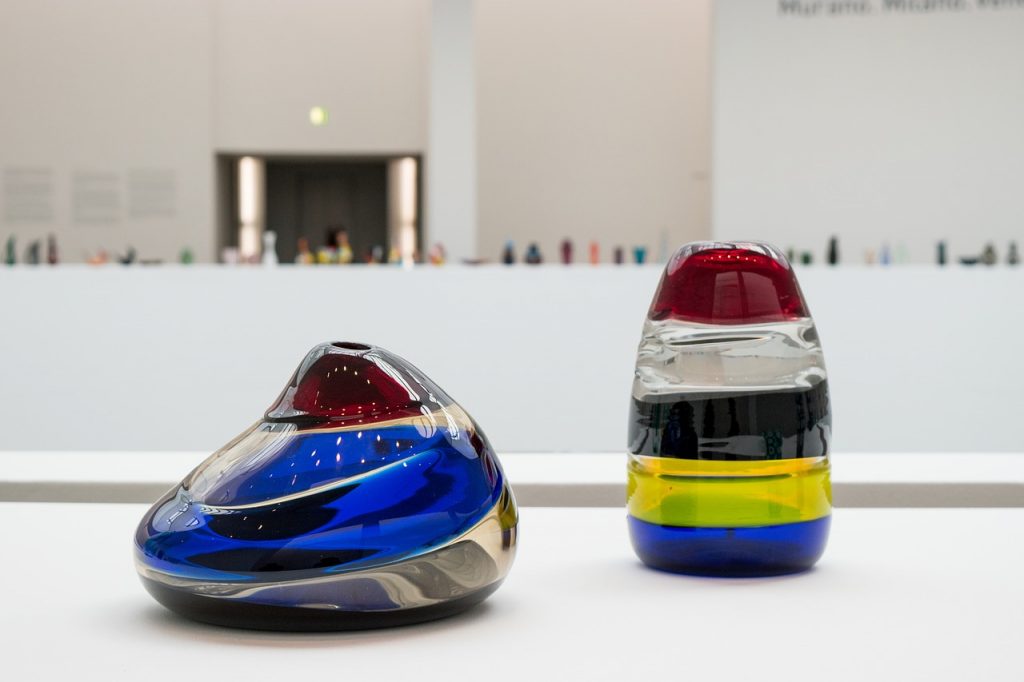 Venetian glass and masks are two of the most popular items to buy in the city of canals. The tradition of glassmaking in Venice developed in the 13th century and was heavily influenced by Byzantine craftsmen. It was then that the center of production moved to Murano, specializing over time in all kinds of fancy glassware, chandeliers, vases, jewelry, figurines and souvenirs. Unfortunately, Murano glass is one of the most counterfeited products in Venice so try to visit the artisans in their workshops – their own creations are often for sale – or stick to established brands such as Venini, Barovier & Toso, Pauly, Millevetri and Seguso.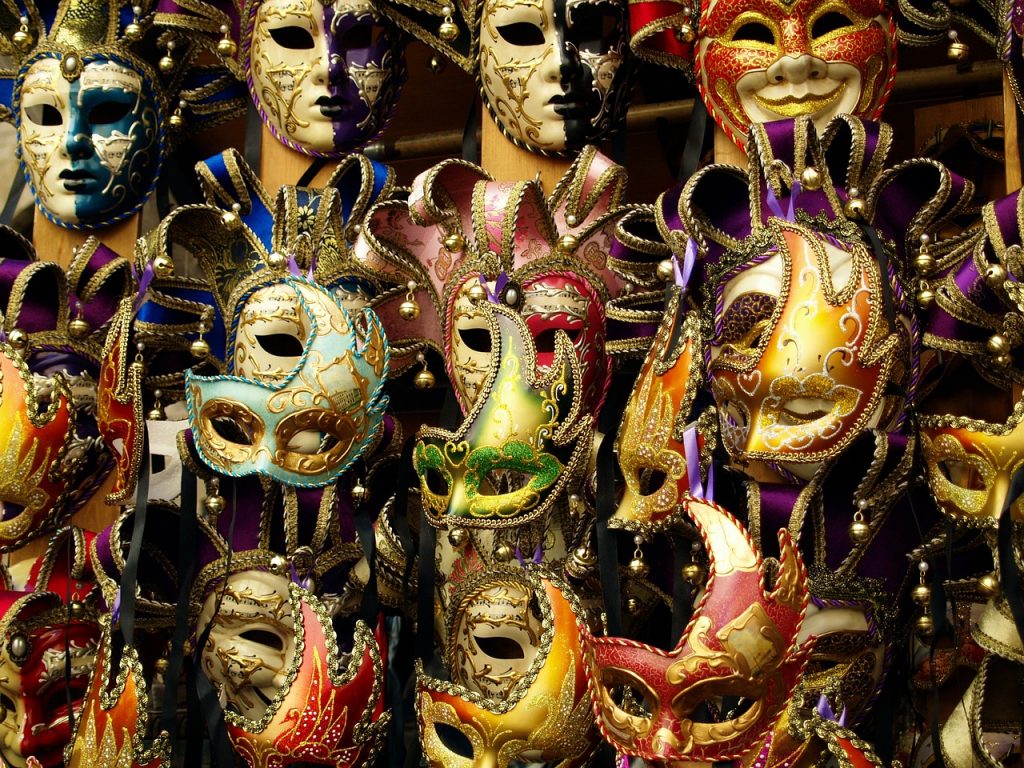 Venetian masks seem ubiquitous in the city since they can be seen in so many shop windows and street stalls, yet most of them are imported and passed off as authentic when in truth they are not. With their ornate design, bright colors and complex decorations in the Baroque style, Venetian masks are indeed among the best things to buy in Italy. Again, try to buy directly from the mascheraro (mask maker). Mondo Novo, Ca' Macana and Papier Mache still handcraft masks in the Venetian tradition, and some of them even organize mask-making courses.
Florence
Florence's artisanal heritage dates back to the Middle Ages and, by the Renaissance, the city had acquired a reputation for style and quality which it still retains today.
Florentine leather goods are possibly the most popular souvenirs of the Tuscan capital. Via dei Calzaiuoli was the hub of leather workshops in the Middle Ages but it is no longer so. Many shops selling locally-made shoes, handbags, belts, luggage and more can be found around Piazza Santa Croce or in the Oltrarno district, on the other side of the Arno river. You may also be able to find good quality items in some of the street markets at lower prices than in high-end boutiques; just pay attention to the details to determine if you're buying real leather.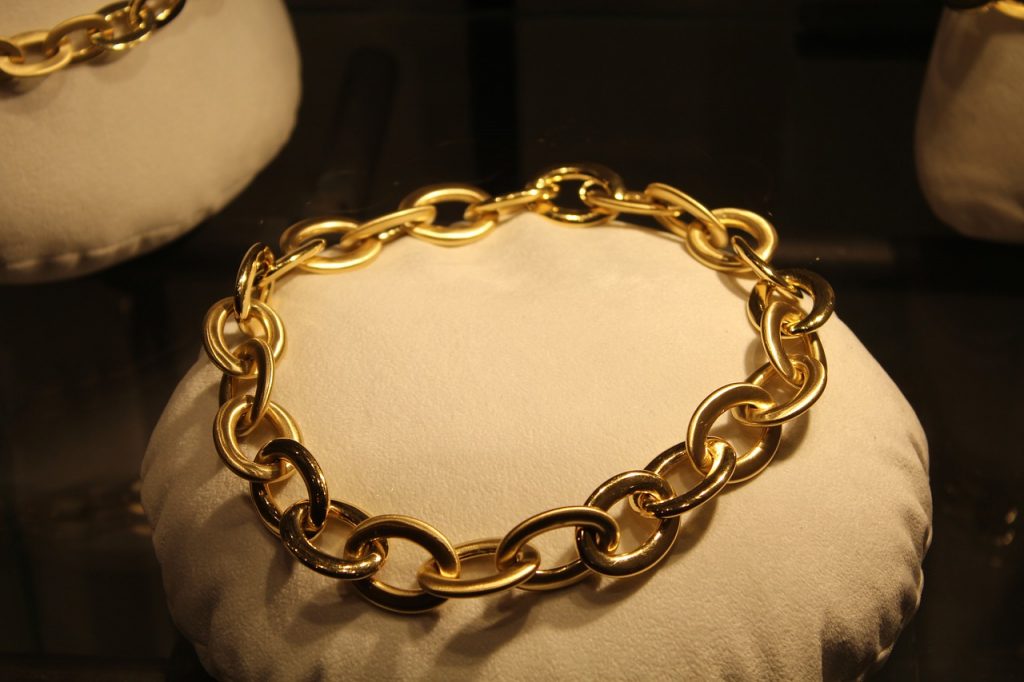 Jewelry also features among the top things to buy in Florence and Ponte Vecchio, with its large number of jewelry shops, is surely a top destination for that. However, consider visiting the workshops of the master goldsmiths where you may be able to get a better price and even see them at work – Alessandro Dari, Torrini and Penko are good options.
Florence is also the hometown of such famed designers as Salvatore Ferragamo, Gucci, Roberto Cavalli, Ermanno Scervino, Patrizia Pepe and Emilio Pucci. Some of them are still headquartered here, with flagship stores, so head to the elegant Via Tornabuoni for some serious designer shopping.
Milan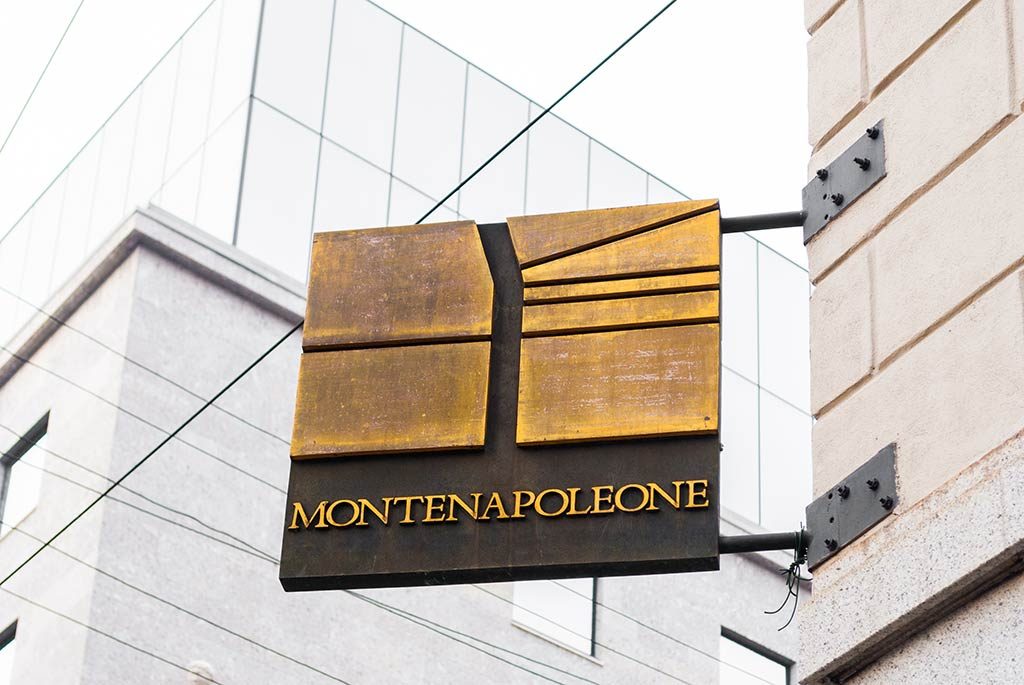 Milan shopping is synonymous with two things: fashion and design. Many of the most famous designers have their flagship stores and headquarters in this northern Italian city. The best area to find them is the so-called Quadrilatero, a neighborhood framed by four streets: Via Montenapoleone (the most elegant street in Milan), Via della Spiga, Via Manzoni and Via Sant'Andrea, each filled with high-end fashion shops. Think Valentino, Gucci, Versace, Prada, Armani, Dolce & Gabbana, Prada and more.
Among the best things to buy in Italy are design pieces made in Milan, a city that boasts an important design tradition. Here you can find celebrated brands such as De Padova on Corso Venezia, Arform on Via Moscova and Kartell on Via Turati. Other smaller but stimulating districts for design shopping and showrooms are Via Conte Rosso, in the Lambrate neighborhood, and the area around Via Tortona.
Rome
Did you know that some of Italy's most famous fashion designers, such as Bulgari, Fendi and Laura Biagiotti, hail from the Eternal City? The best place to find them is Via Condotti, which begins at the foot of the Spanish Steps. Shopping in Rome goes beyond fashion; you'll also find a number of artisan workshops, vintage stores and independent boutiques. For example, Saddlers Union, that can cite Jackie Onassis among its customers, is famous for classic leather bags, luggage and accessories; Fratelli Viganò has been selling hats since 1873; and Maurizio Grossi makes all kinds of beautiful marble objects. The bohemian neighborhood of Monti is also a good place for unique vintage and artisanal finds.
Amalfi Coast
You can't go home from the Amalfi Coast without a bottle of the locally made limoncello! Ceramic making also has a longstanding tradition along the coast, especially in Vietri sul Mare, where you can find many workshops. And handmade Positano sandals, decorated with seashells or jewels, make quite the stylish souvenir or gift to bring back home.
Sicily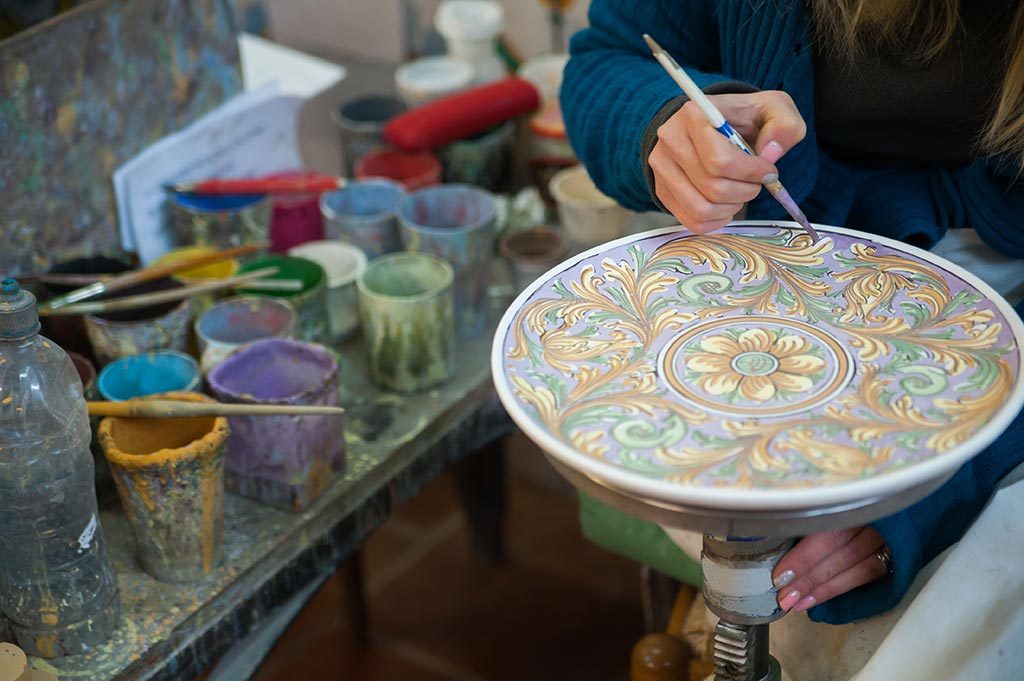 Among the best things to buy in Italy are hand-painted ceramics from Sicily; here the tradition of artistic pottery is still strong and goes back a long time. The most famous ceramics town is Caltagirone where it is thought that production began around the 2nd century BC. Another major center of production is Monreale, with a large number of craft shops and artisans. Maiolica, a tin-glazed pottery dating from the Renaissance period that often depicts historical or mythological scenes in bright colors on a white background, is a popular ceramic to bring home from Sicily.
Happy Shopping!
Comments
comments