by Francesca
Cinque Terre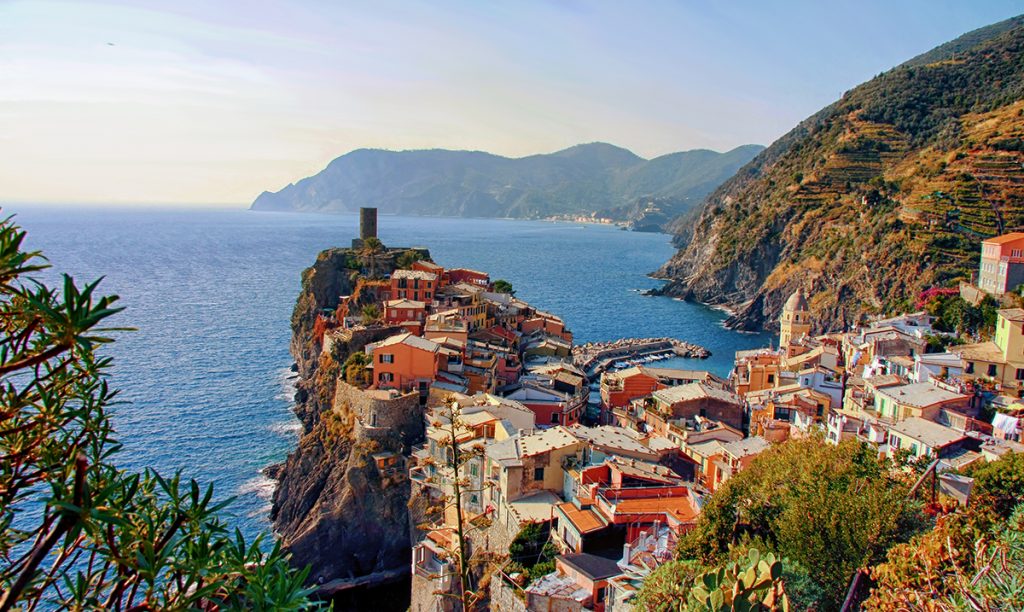 For the 4th of July weekend, I decided to visit the Cinque Terre. It had been a while since I last visited the gorgeous coastline and I decided the beauty was worth the trip. Many people don't realize that Cinque Terre has a lot more to offer than just stunning views (although the view is magnificent!).
Inn at Villa Valentina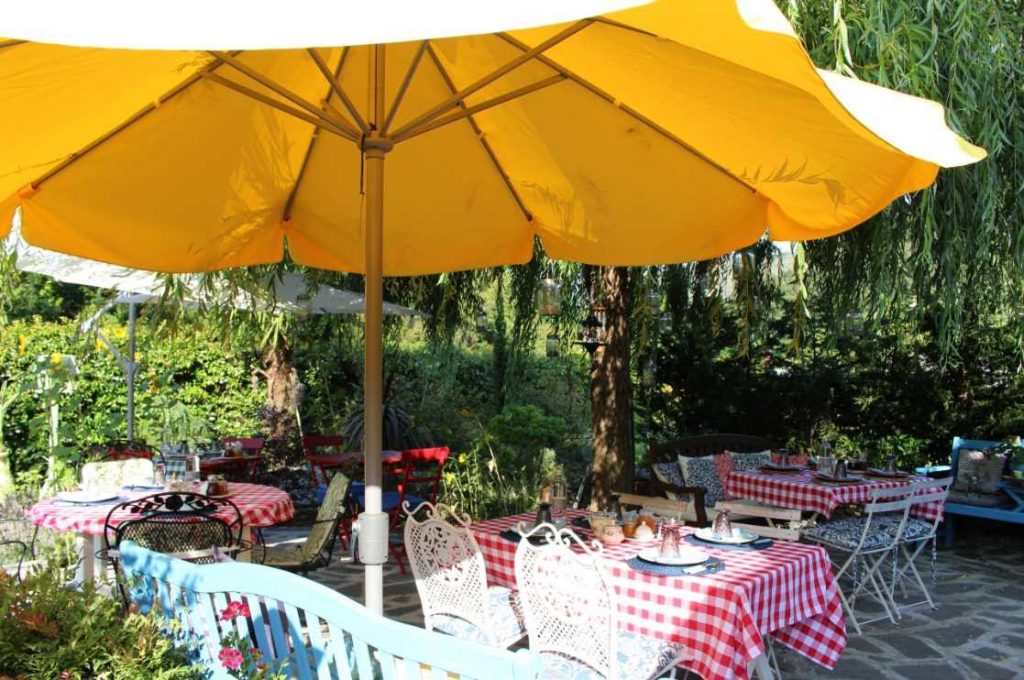 When planning our Cinque Terre stay, we chose the seaside town of Levanto as our home base. Not only is Levanto a great place to relax, it is also very convenient to get around. It is located just an eight-minute train ride from Monterosso al Mare, the northern-most of the "Five Lands." We stayed at the Inn at Villa Valentina – a lovely property located in the countryside, less than a mile away from Levanto city center and the beach. We arrived on Friday at around 1:00pm and were warmly greeted by Melissa who then showed us our gorgeous room. After getting settled into our room we had a drink in the garden with the property owners, Paula and Angelo. The garden itself is an oasis of calmness. Our hosts went out of their way to be accommodating, even driving us to the beach, and they made us feel like family right away.
Sunset Boat Tour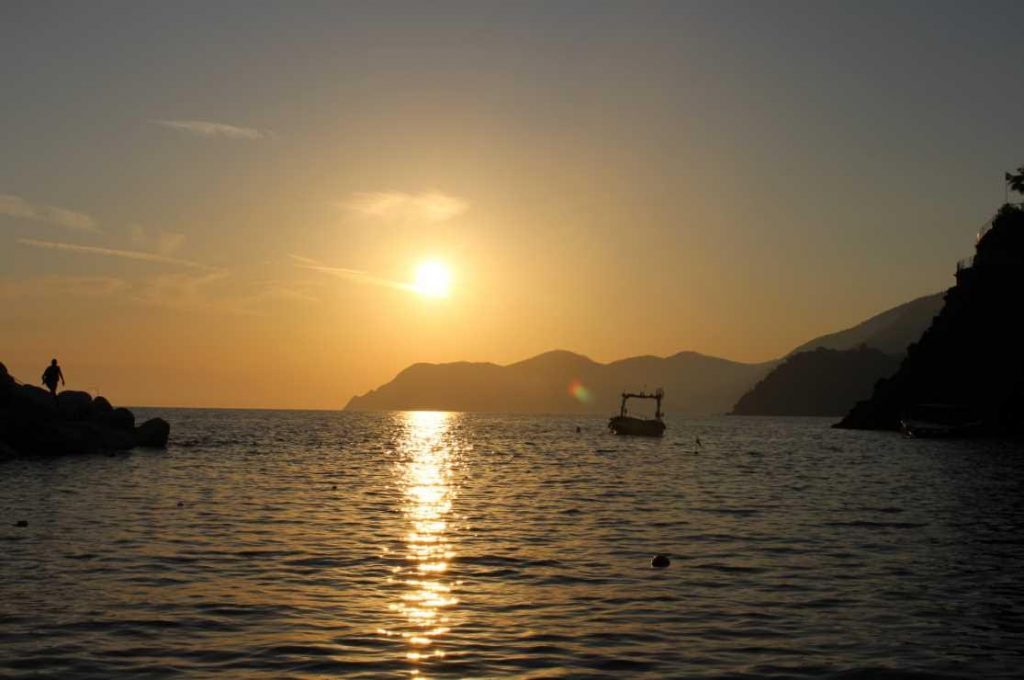 In the evening, we joined Angelo's small group sunset boat tour. The experience was amazing and very romantic. The tour departed from the Monterosso harbor. Even though there is a train from Levanto to Monterosso, we opted to go there by car and took some beautiful pictures from the top of the hill. You cannot drive in Monterosso, but as soon as you arrive there, there is plenty of parking space, although be prepared to pay top dollar for it! We walked to the meeting point where Angelo was waiting for us, along with two other couples. After leaving Monterosso, Angelo offered us a glass of Prosecco and put on some great Italian music.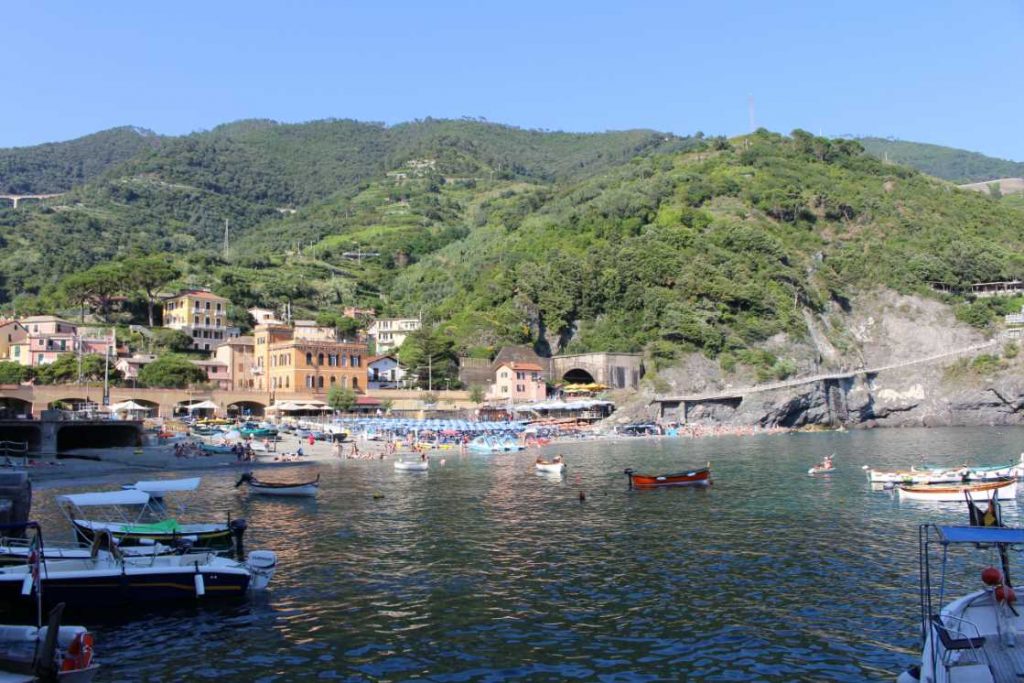 We cruised down to Riomaggiore, the southern-most village, and were able to take some great pictures of Vernazza, Corniglia, and Manarola from the sea. We got off in Riomaggiore and we walked through the town with Angelo. He was born in the Cinque Terre so he knows everybody there. It was so nice to see people greeting him from their windows! We arrived at an enoteca where a table full of Italian appetizers was set out for us. They described it as a tasting, but we got enough food that we didn't have to have dinner afterward. When the sun set, all the Cinque Terre towns were wrapped in a beautiful, warm light that made the cruise feel even more romantic. After the tour, we went out for drinks with the two other couples from the cruise.
Bed Time & Breakfast
After a long drive from Germany to get to Liguria (we drove 400 miles and left at 4:00am that morning), we were exhausted but really happy to be in Italy. At Villa Valentina, we slept really well. The bed was extremely comfortable and we had very soft bed sheets. Breakfast was delicious; every day Paula cooked something special. They have a little vegetable garden and some chickens on the property so you always get fresh food and eggs! We enjoyed breakfast outside under a willow tree.
Biking in the Area
On our second day, we took the bikes available to all the guests of Villa Valentina and rode to Levanto. Then, from Levanto, we rode through the old train tunnels running along the shoreline to reach Bonassola where there is a sandy beach. Bonassola is also a cute little Italian town with a handful of stores and restaurants where you can find some great food. The next day, we rode to Framura. There is no beach there, but lots of Italians were sunbathing on the rocks. The water was crystalline and we were able to see the bottom.
Winery Visit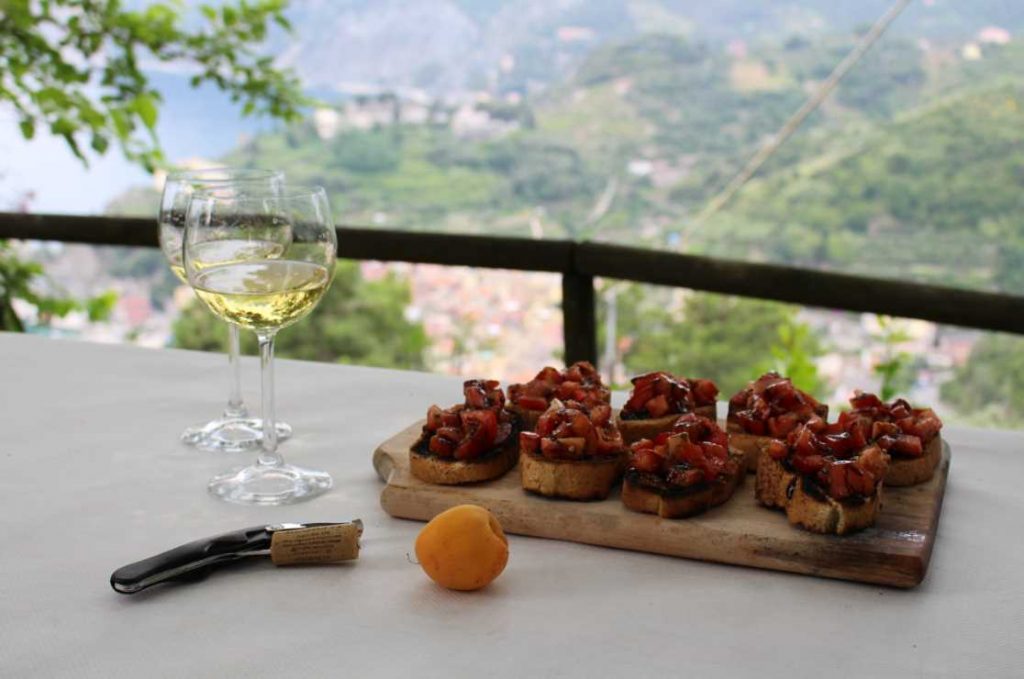 In the Cinque Terre area, there are plenty of vineyards overlooking the Mediterranean Sea. We walked all the way up the hill and enjoyed a wonderful view over Monterosso's rooftops, as far the water. We also tried three different types of wine; our favorite was the sweet Sciacchetra dessert wine which is commonly used in pies. After the tour, we watched a soccer game (Italy was playing) in Monterosso's main square; it was interesting to see how passionate the town was.
All in all, we really had a wonderful weekend in Liguria! Villa Valentina was the perfect choice for us. Paula and Angelo were so friendly and cheery it made the trip even better.
What is your favorite memory of Cinque Terre?

Comments
comments